Air conditioning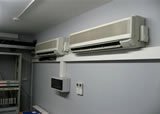 Air conditioners today, perhaps one of the most popular types of HVAC equipment. For a long and reliable air conditioning system must implement a quality installation of air conditioning, air conditioning service periodically, and if necessary to carry out their small preventive maintenance.
Our service specialists are ready to make the diagnosis, service and on-site repair of your HVAC equipment, produce conditioner refill, replace the compressor, etc.
Chillers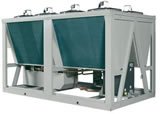 Chiller - a chiller (chiller, refrigeration unit) used in central air conditioning systems.
It cools or heats the coolant (antifreeze and water) and delivers it to the piping system in the fan coils (or other heat exchangers). Chillers cover a large power range from a few to several thousand kilowatts.
Chillers are different: in design (with integrated or remote condenser); type condenser cooling (air or water); connection diagrams; the presence of the heat pump.
Rooftops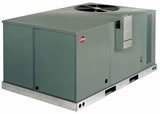 Rooftop combines several functions and is designed to be installed outside the building - on the roof or the wall, used for ventilation and air conditioning systems of large buildings with a common roof. This can be big shopping centers, sports complexes, conference rooms, etc.
On functionality and features similar to the use of rooftops supply units working together with the condensing unit.
---